Discussion Starter
·
#1
·
Paul Waterloo here.....you may know me from Audi or Porsche online forums over the years. I even owned a 73 Alfa spider for about 3 years before I sold it a few years ago.
My wife has a 2010 Audi Q5 prestige, we bought it used in 13? with 26K miles and it now has 84K miles, been absolutely a great car! Last year we were going to replace it and looked at all sorts of SUV's, all of them slightly used, Macan, MB GLC, Evoke, etc. Can't say that I liked any of them as much as our Audi. Then I went to the Audi dealer to get some parts for my S8 and saw the new Q5 on the floor....OMG, what a nice vehicle! And they are sticker priced about the same as the 2010 Prestige that we own now!
We test drove one, it's a great car, and just love the electronics. We were going to wait through the Chicago winter, drive it to FL for the month of March and then replace it in the upcoming months. While in Daytona Beach, FL, I know Ric of RML Motorsports, he is an old school Alfa man, has about 10 of them. He said we should look at Stelvio.
Well I did a few weeks ago, wow, great car! I love how it looks, that it doesn't have all the body lines that all the new models have, love the cockpit, the handling and the engine. The electronics have something to be desired, especially over the new Q5.
I've read the posts on this forum and it all seems great info. One reason I would consider the Stelvio is its excellent value right now. I have never leased a car before....but would even consider just getting a great lease rate and keeping it for 24 months and turning it in. I would definitely get the Sport TI with the $2500 quick pick page, the seats are awesome!
Anyhoo, hello! Here are a couple pictures of a cool looking one at the dealership in Napperville, they had the front windows tinted and painted the wheels. The pictures don't really capture the color of the car great.....but in the door jamb with the interior picture, it captured it very nicely.
We'll see what we choose.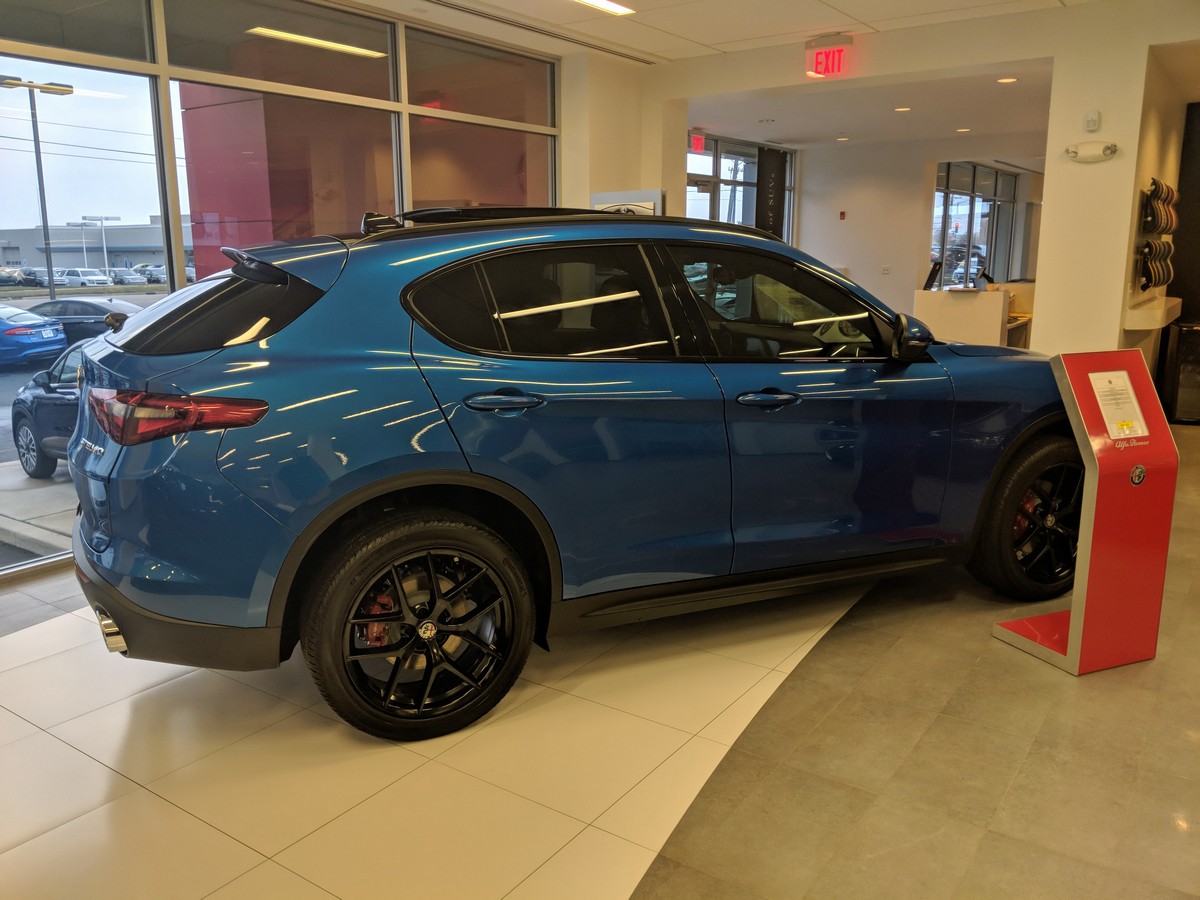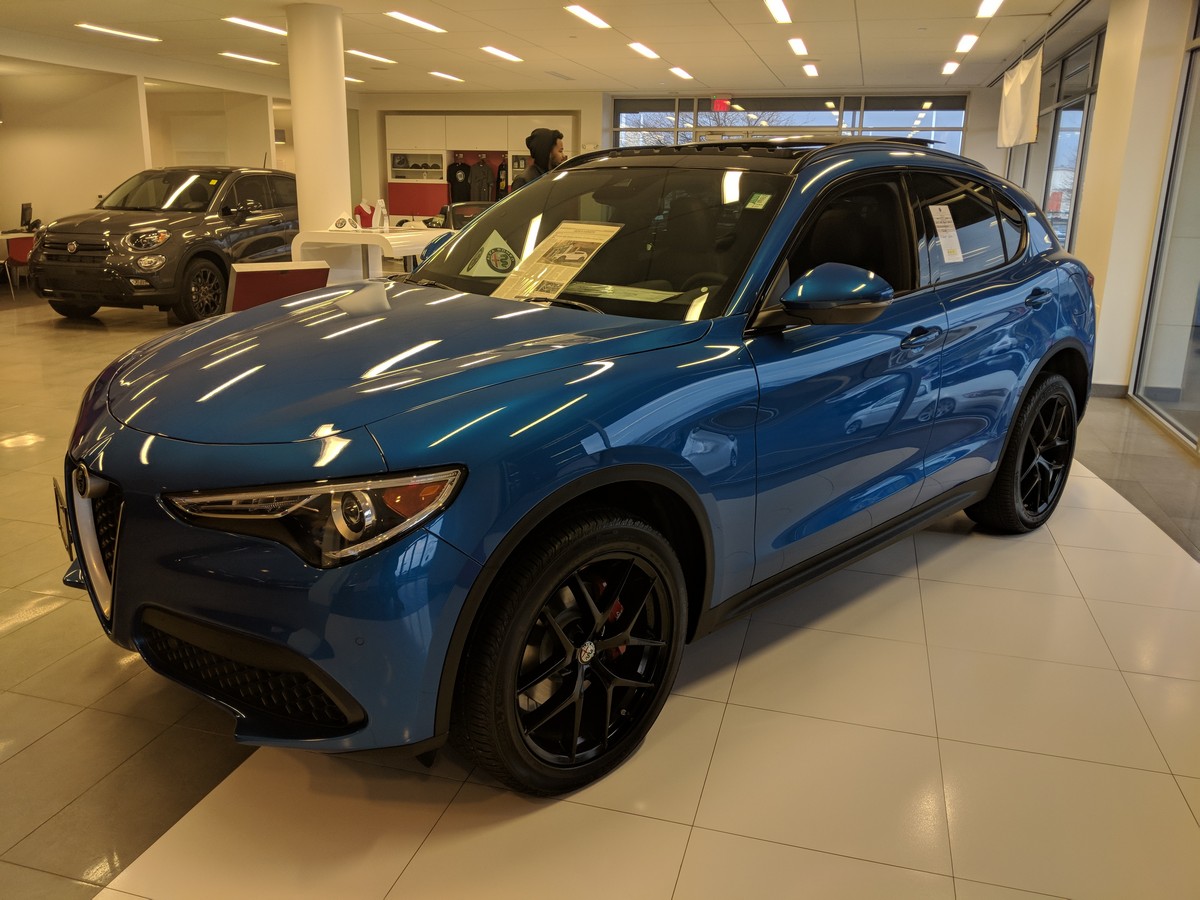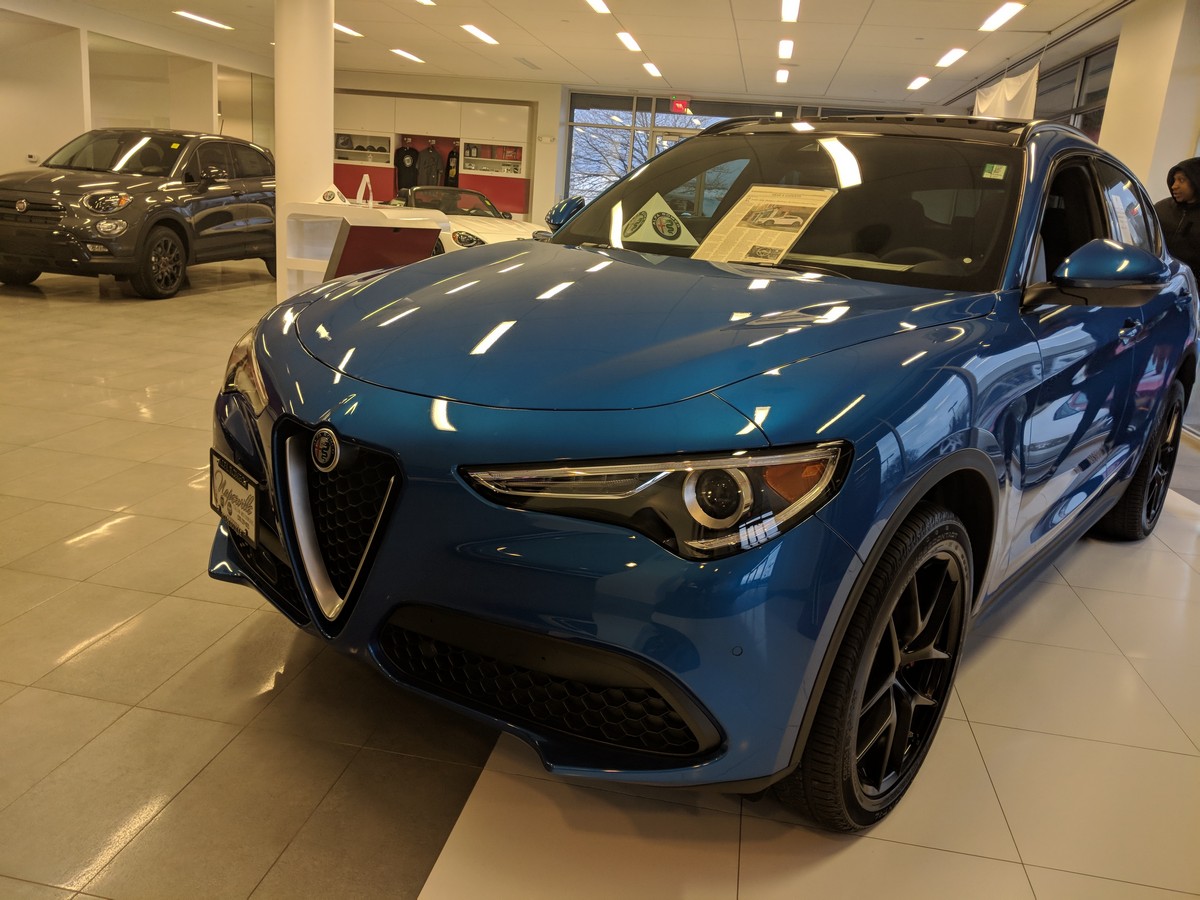 The blue here in this picture is correct: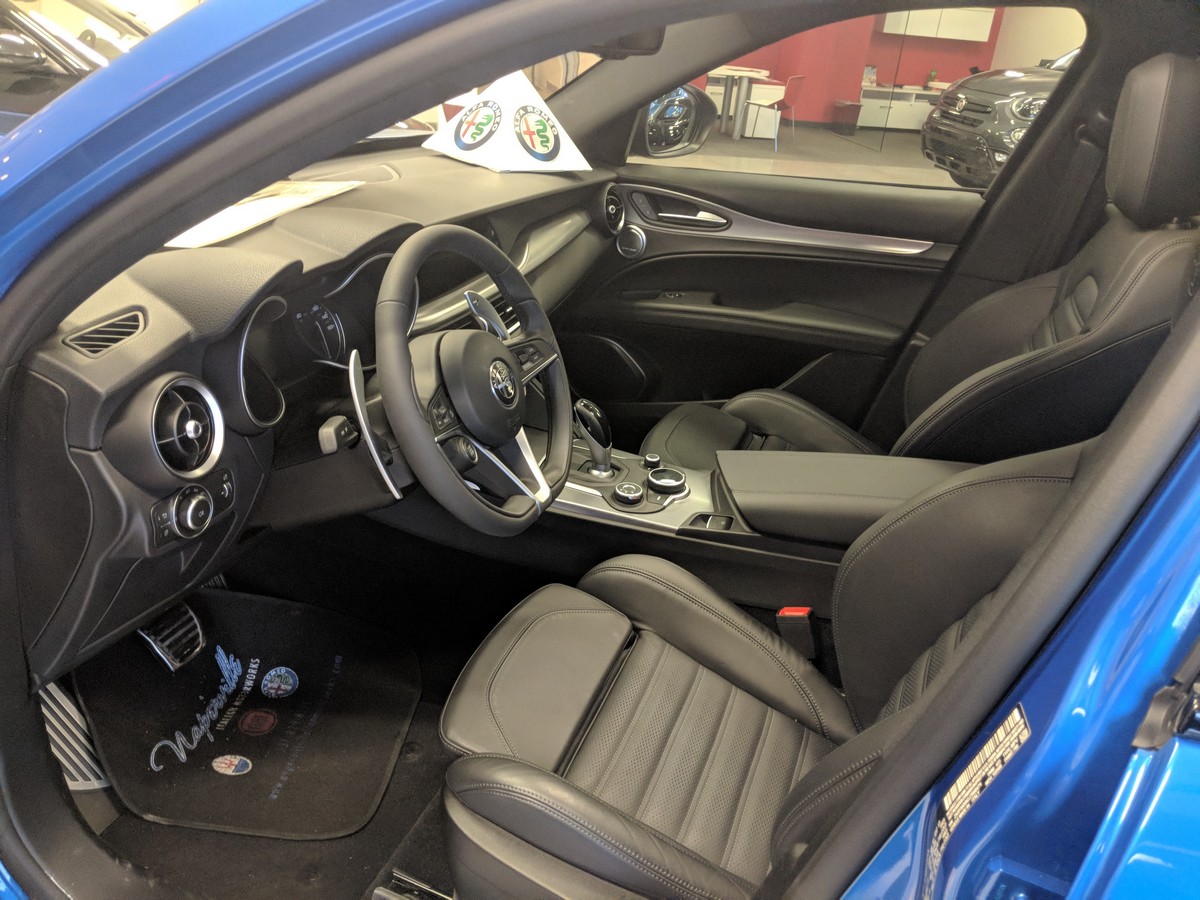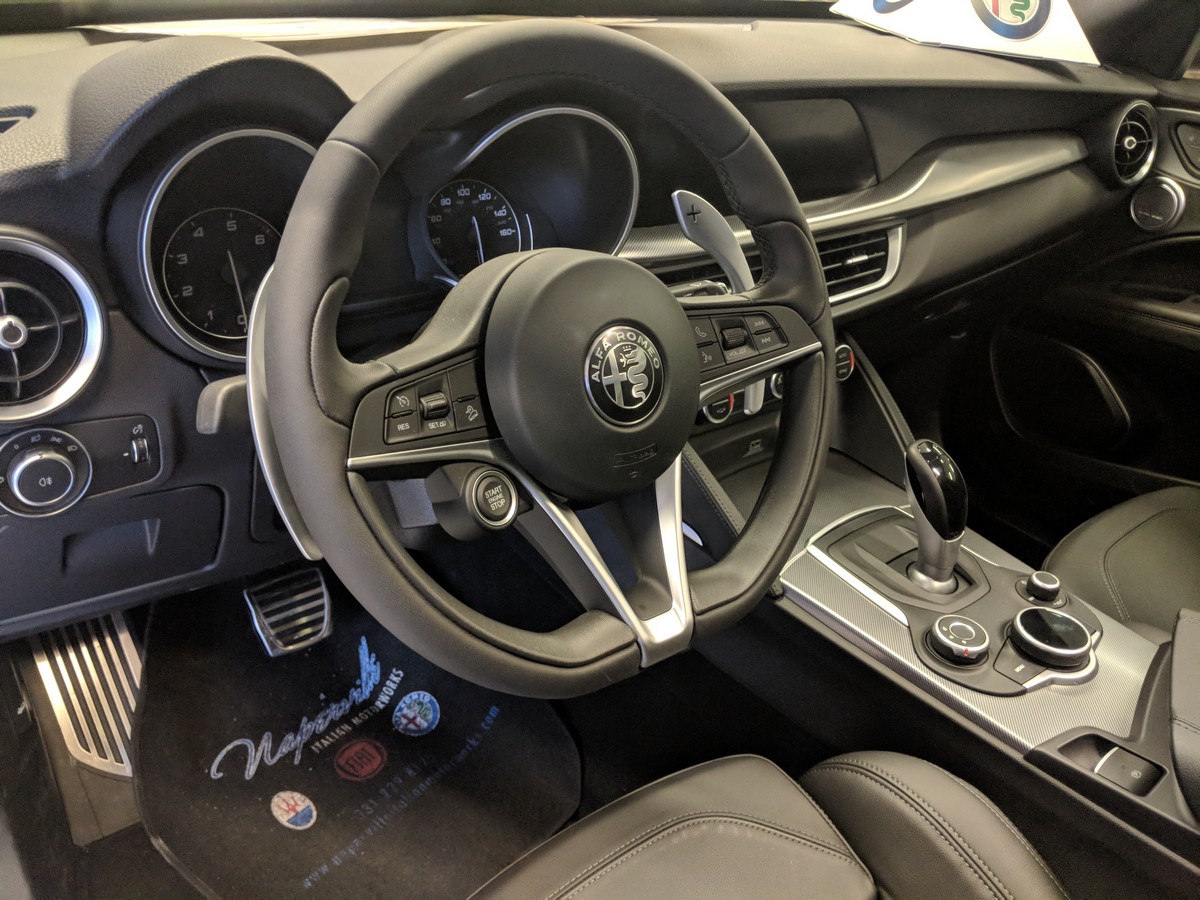 I just love the engine.....don't know why it has two coolant tanks.....but OMG, SO EASY TO WORK ON, so much room!